Playlist Editor. Digital Content Delivery Solution.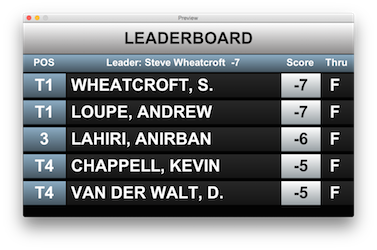 Merika Technology provides a suite of applications designed to visually represent real time data feeds in the form of graphical leaderboards, and informational displays. Our data plug-ins are compatible with several major statistical data providers, spreadsheets, and even flat files. Our single application has the ability to fuse information from multiple sources on one screen, providing a wide range of display options. Since every event is different, our software is customized to reflect the colors and theme of each event. Playlist Editor has been used in professional and college sports, while also providing an affordable solution for small events, with the same professional results.
Merika provides an amazing lightweight solution, and is targeted to live events where space and power is limited. Typical configuration is a single laptop (Macbook Pro and/or Panasonic Toughbook) computer with the capability to drive multiple displays of varying resolutions. There are no large computers, or bulky monitors, that needs to be maintained. Compared to traditional operator controlled software systems, our control panel, and video outputs are independent of each other, allowing the output to auto detect whatever display it is connected to. This saves time when connecting our software to external displays. There is no mapping, cropping out window decorations, sizing extended monitors, or any video scalers required to begin displaying an output, simply plug in a device, and it just works.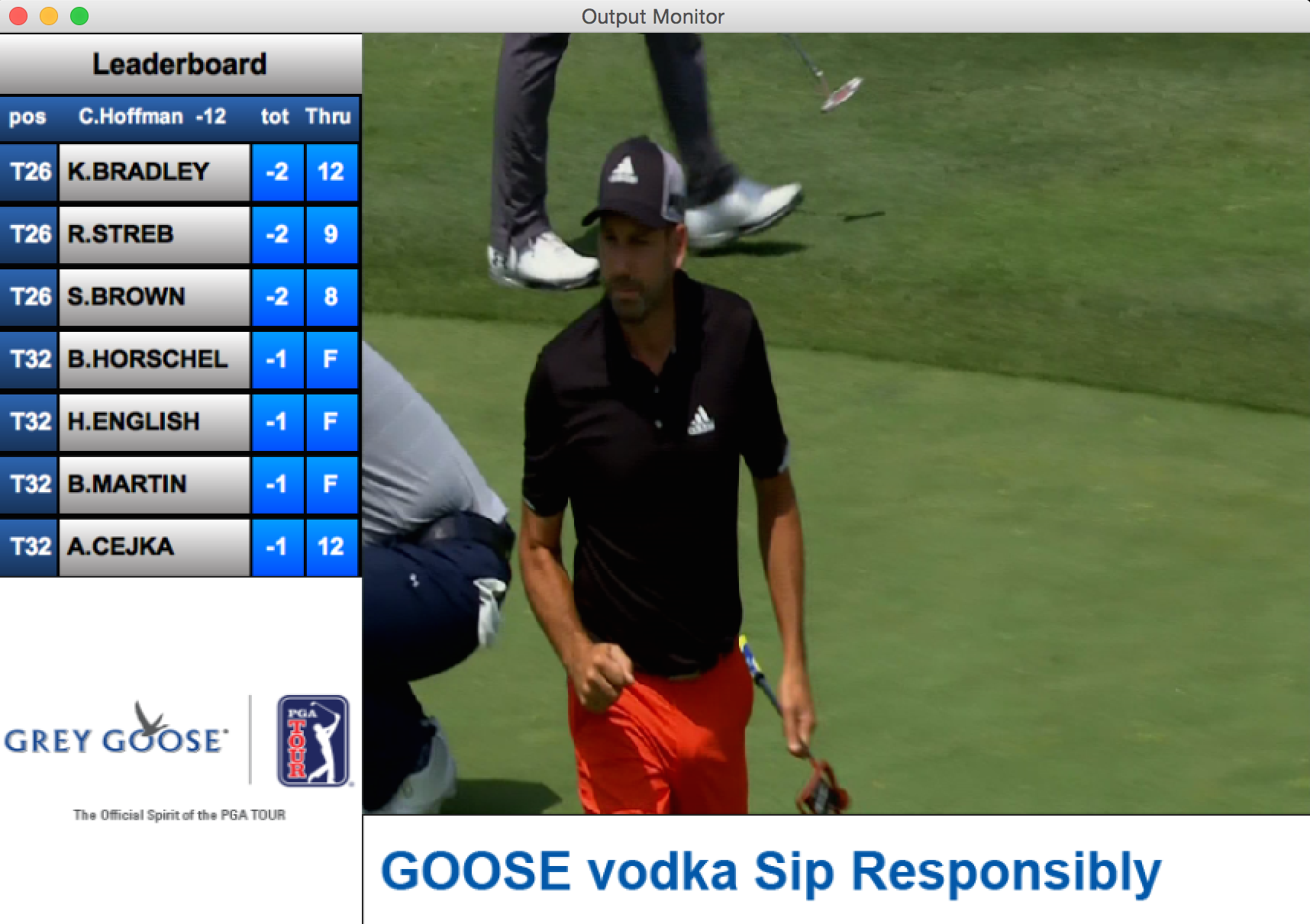 In addition to scoring, our software supports displaying and switching between Live Video Streams, Live TV, HDMI/SDI input, and local video files. Our software contains built in split screen features, and can be used with any combination of video inputs, advertisements, directories, scoring elements, and layout options. The image to the right is generated using a single output. For events where audio is not an option, custom closed caption text can be added to video files to supplement the video, allowing for increased audience comprehension. Playlist Editor also offers the features expected in full scale production applications, such as scheduling, auditing, persistence, and is domain agnostic.
More than scoring.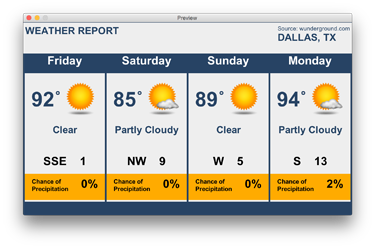 Our software also has the ability to easily display sponsor images, display weather information such as radar and forecasts, social media integration with filters, character generation, and the ability to play audio clips as well. Our display and performance quality, customization, along with our technical response, is why Merika is becoming a favorite with display providers. Contact us for more information.
Key Features:
Simple, intuitive, and easy to use
Theming for each event
Built in file downloader and manager
Built in video scaling for pan, zoom, and stretch
Built in playlists
Individual Informational Scoring Tablets.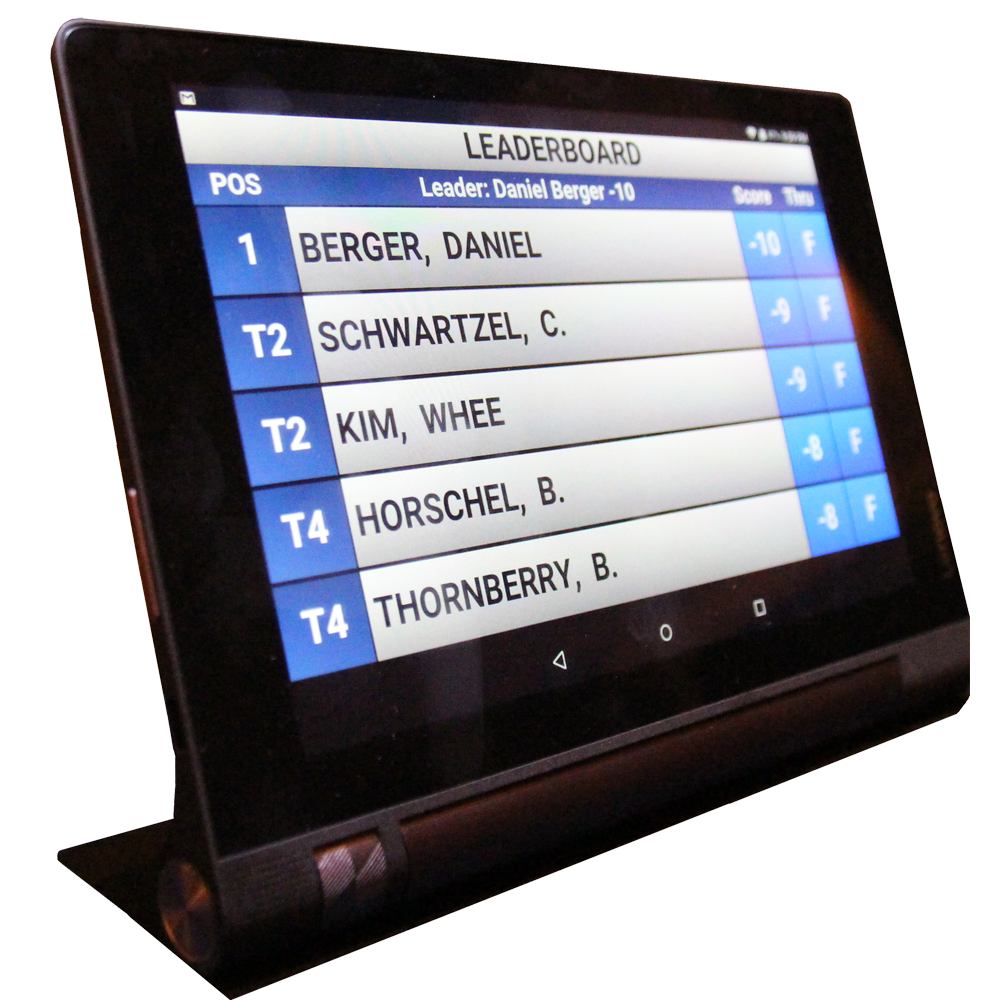 Merika Technology maintains a fleet of customized tablets to provide scoring and details during live events, and is intended for environments where no large video boards are present, for Hospitality Suites, or where direct interaction to an event is desired. Fans can personally interact with the tablets in a way not possible with traditional scoreboard and television systems. Simply place the tablets at a desired location, and fans can interact with them to see scoring information, details about the event, lunch menus, live television, and more.
Leaderboards/Scoring.
Capable of displaying scoring from various data and scoring providers.


Event Information.
Event schedules, weather, notices, advertisements, and more.


Statistical Information.
Scoring details, demographics, longest drive.


Live TV.
Broadcast live TV, or local cctv.


Food and Beverage.
Display menu for lunch, dinner and snacks.

And more.
Merika Technology also specializes with:
Hotel lobby, conference centers, and special event displays
Airport arrivals and departures
Trade show interaction, games and information
Digital signage and billboard displays
LED sports stadium control
Lighting control based on events
On-Demand audio clip playback
Distributed video streaming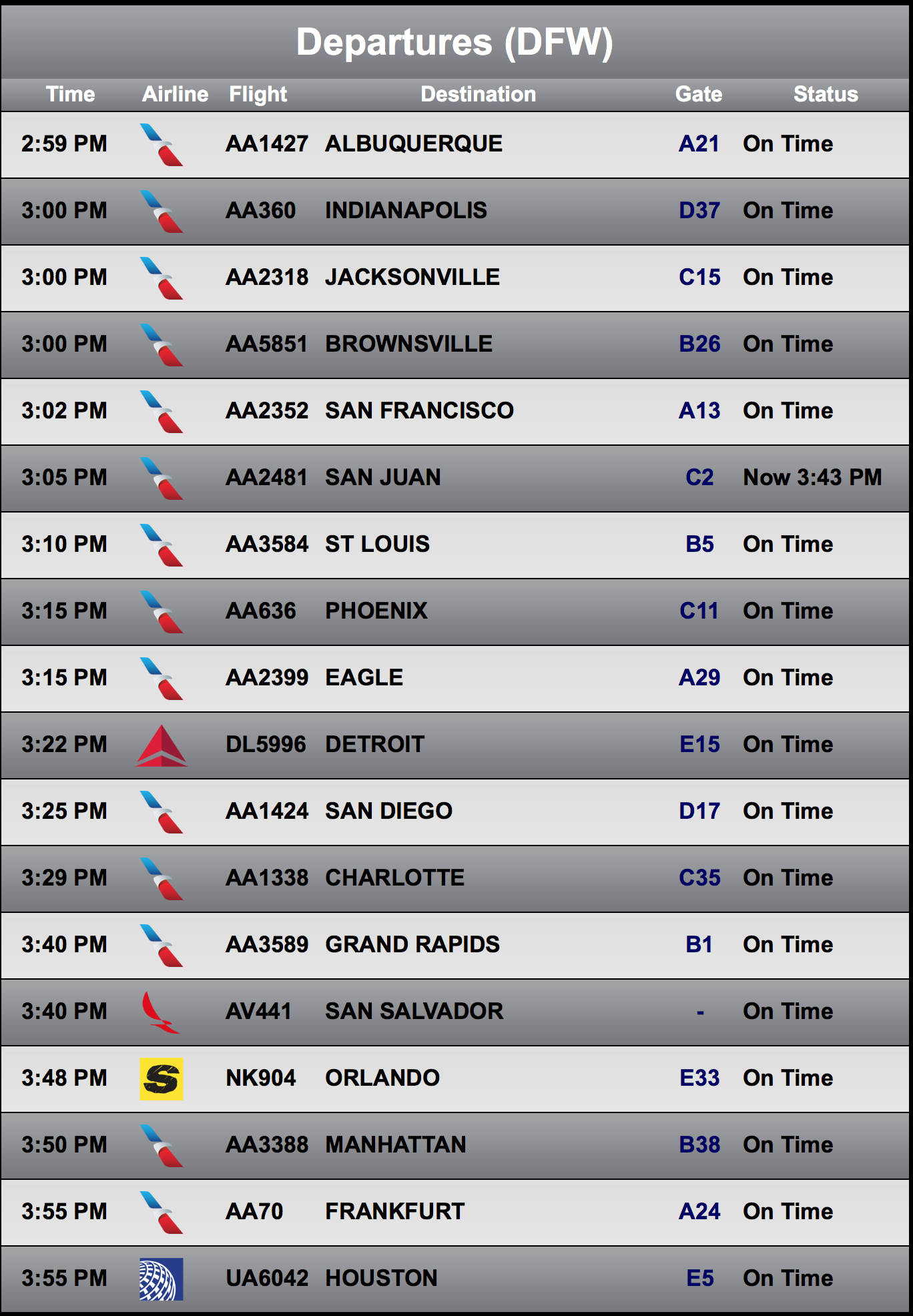 Merika is proud to have provided display services for:
American Family Insurance Championship
AT&T Byron Nelson
AT&T Championship
AT&T Pro AM
Barracuda Championship
BMW Championship
Career Builder Challenge
Crown Plaza Invitational at Colonial
Dean and Deluca Invitational
Farmers Insurance Open
Fed Ex St. Jude Classic
Genesis Open
Honda Classic
Insperity Invitational
Kitchenaid Senior Championship
McGladrey Classic
Nature Valley First Tee Open
PGA Championship
Puerto Rico Open
PURE Insurance Championship
QBE Shootout
Quicken Loans National
RBC Heritage
RSM Classic
Sanderson Farms Championship
Shell Houston Open
Shriners Hospitals for Children
The Memorial Tournament
Valspar Championship
Zurich Classic
...and more
Contact us for any questions,
support, or references.
Merika Technology
Website: www.merikatech.com
Mirror: www.merikatech.net
email: info@merikatech.com
Phone: 315-281-9637

Merika Technology
#112 1756 Black River Blvd.
Rome, NY 13440